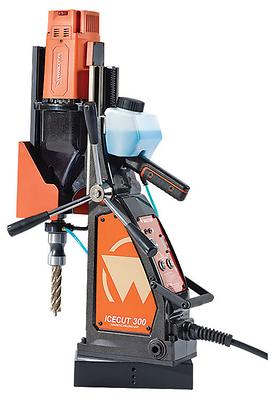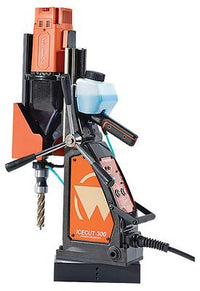 Walter IceCut™ 300 MAG Drill
Regular

$3,002.00
Sale

$3,002.00

Regular
Unit Price

per
Walter IceCut™ 300 MAG Drill
The ICECUT™ 300 is a heavy duty 3" x 3" magnetic drilling unit featuring a swivel base and electronic speed control, allowing you to drill safer and faster.
Features:
Unit weight (52 lb)
Cutting Capacity 3" Diameter x 3" Depth
Permanent electromagnet for safety and functionality
Centered control panel
Ergonomic handle
Quick release reversible handle
Safe to use
Drills more holes, faster
Model No. 300-A (39-D 300)
Download Tech Sheet    Download User Manual
Want to try before you buy? contact us at info@canadaweldingsupply.ca to set up a demo with your local Walter Surface Tech rep.