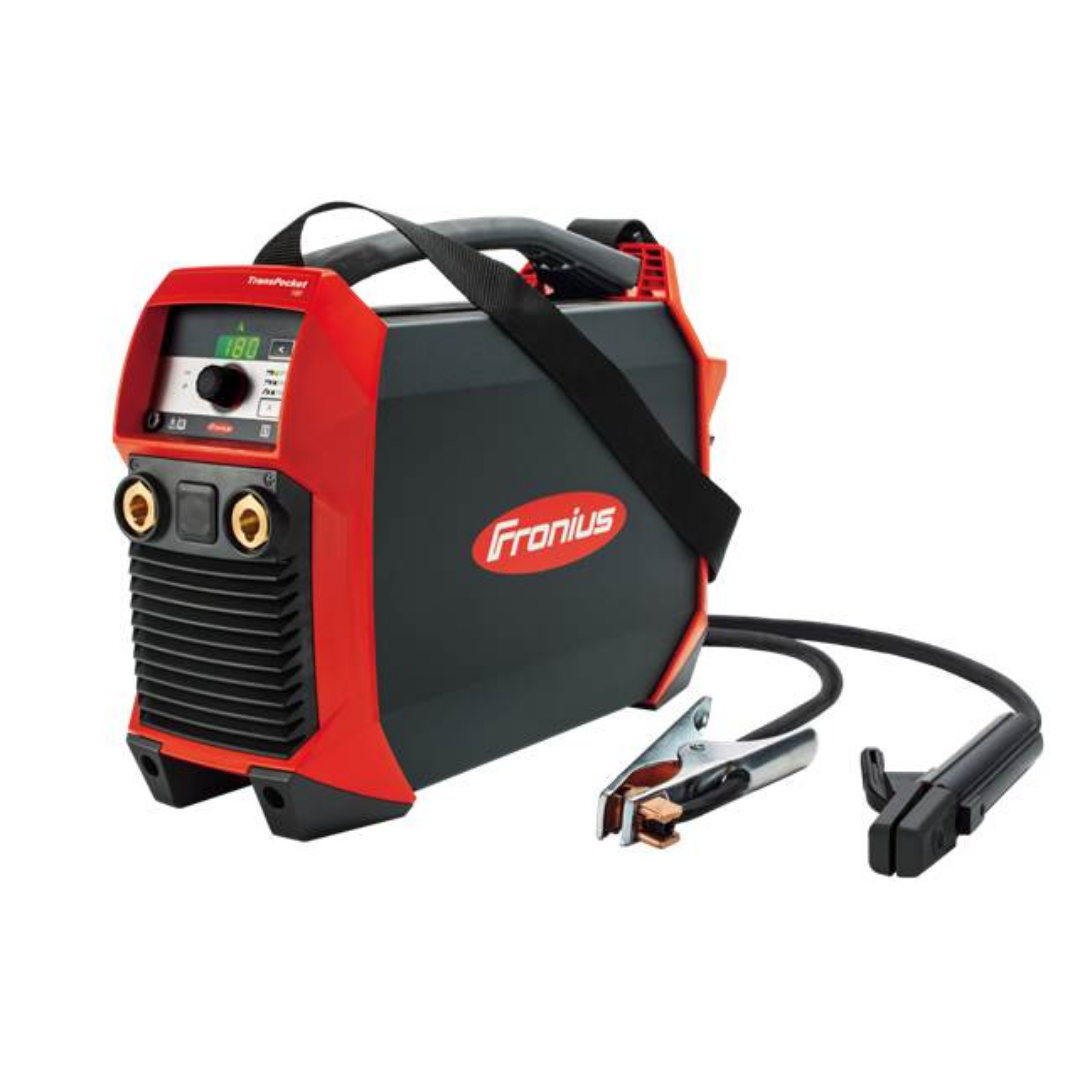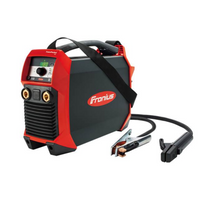 Fronius TransPocket 180 Stick Welding Machine
Regular

$1,590.00
Sale

$1,590.00

Regular
Unit Price

per
Fronius TransPocket 180 Stick Welding Machine
The Fronius TransPocket 180 is a cutting-edge multi-voltage portable stick welding machine with numerous functions that simplify work for the user, increase productivity and improve weld quality.
Input Voltage 240V / 120V single phase
180A output (240V) 
120A output (120V)
Weld with all types of electrodes up to 5/32"
Switchable operating modes designed for traditional electrodes or Cellulose 6010 electrodes

Dust and moisture resistant design

Impact resistant and engineered to be almost indestructible

Easily portable at 19.6lbs (8.9kg)

3 year Fronius Warranty
Tool Case available as an additional add-on.
Power source P/N 4,075,213,631
Package P/N 49,0410,0002
Integrated PFC (Power Factor Correction) technology supports the use of extremely long main power leads of up to more than 100 m in length. A 7-segment user interface makes it possible to quickly read off the parameters that have been configured. Easily comprehensible setup means less time setting up the machine and more time welding.  In addition, the display is slightly set back and therefore well protected against damage.  HotStart, SoftStart and Anti-stick features provide support at the start of and during the welding process.

SoftStart - The SoftStart function ensures a stable arc at the start of welding and was specially developed for electrodes that are welded with a low welding current (basic electrodes).
Anti-stick - If a short circuit occurs that causes the electrode to stick during MMA welding, the power source is switched off immediately. This prevents the electrode from burning out.

HotStart - To make the electrode easier to ignite, the current at the power source is increased for a fraction of a second during ignition. The HotStart function was specially developed for welding with rutile and Cel electrodes.

Pulse MMA Welding - welding with a pulsing current. It is used for out-of-position welding of steel pipes or when welding thin sheets
What's in the box?
TransPocket 180 MV power source
13ft electrode cable
13ft ground cable
Chipping hammer
Face shield
120 Volt power cord (15A)
120 Volt power cord (20A)
240 Volt power cord (NEMA L6-20)