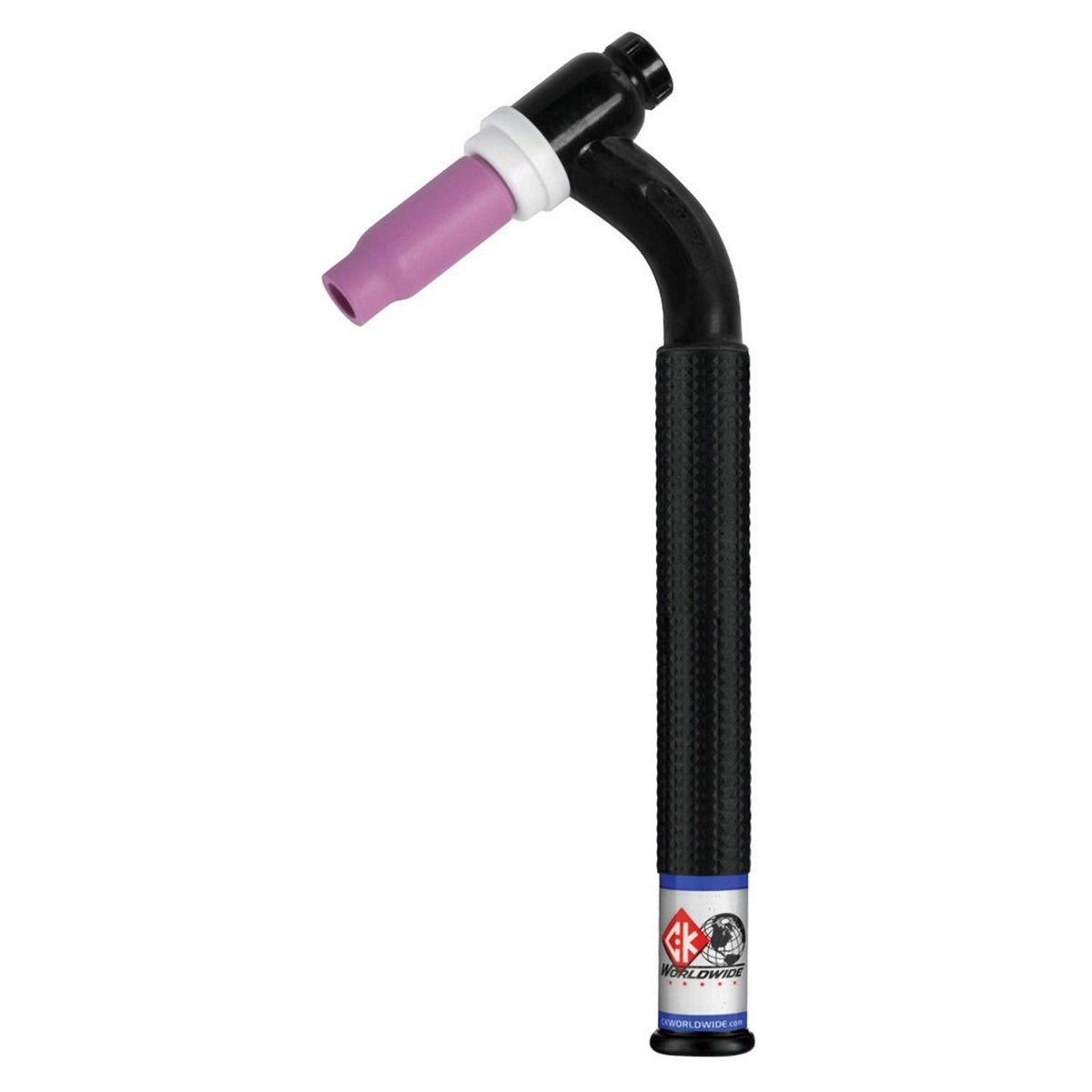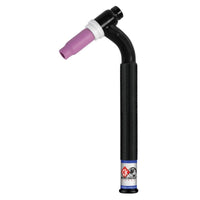 CK Worldwide TL300 Flex Head Trim-Line™ TIG Torches
Regular

$217.00
Sale

$217.00

Regular
Unit Price

per
CK Worldwide TL300 Flex Head Trim-line™ TIG Torches 
Trim-Line™ series torches feature a smaller handle and lighter weight for improved ergonomics and user comfort.  
Water cooled 350 amps ACHF or DCSP @ 100%
Flexible head torch - 8" length (20.3cm) 5 oz weight (141 g) 
Superflex cable available - Silicone hose with a nylon overbraid making it lighter and more flexible than traditional TIG cable
Choose between Standard torches for welding machines with internal gas valves or valved for torches with a manual control valve for inert gas flow control.
TL300 torches feature the same design as the TL18 torches with the addition of a TRI-FLEX three in one cable for a lighter and less bulky cable assembly.  
Options:
Standard or Valved
12' or 25' cable
Standard TRI-FLEX cable or Superflex TRI-FLEX cable
Part numbers:
TL312 FX - 12' Standard Cables
TL325 FX - 25' Standard Cables
TL312SF FX - 12' Superflex Cables
TL325SF FX - 25' Superflex Cables
TL312V FX - 12' Standard Cables with Valve
TL325V FX - 25' Standard Cables with Valve
TL312VSF FX - 12' Superflex Cables with Valve
TL325VSF FX - 25' Superflex Cables with Valve
TL300 Consumables