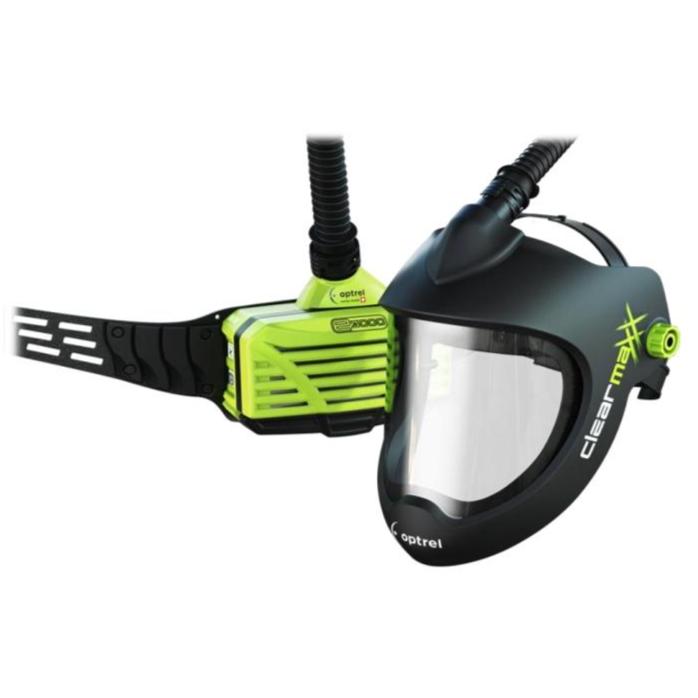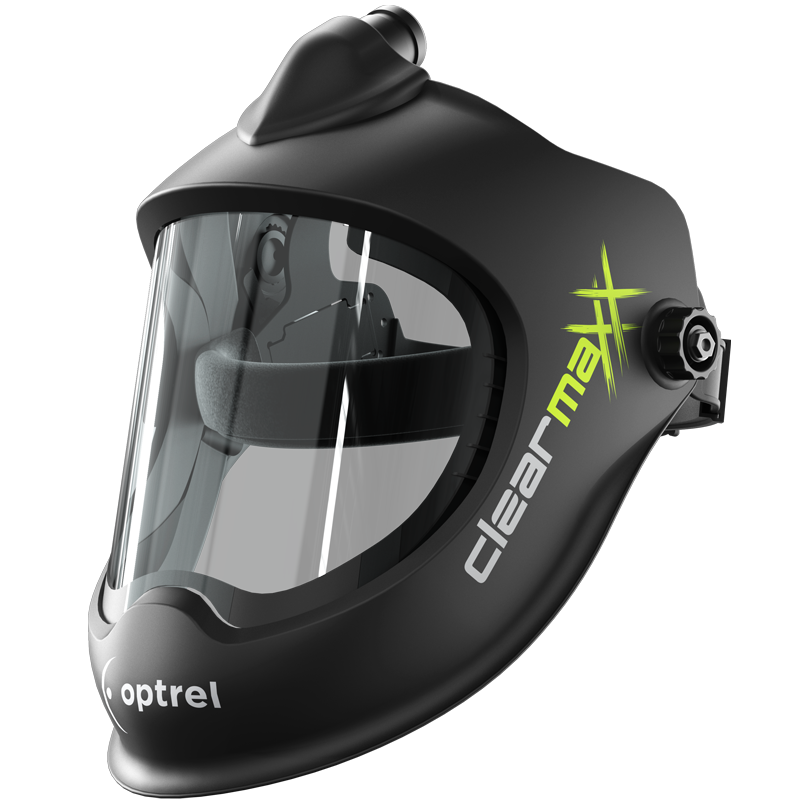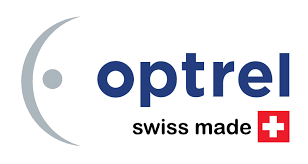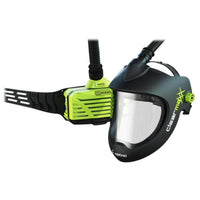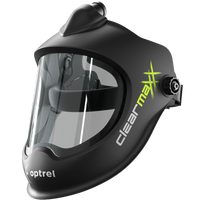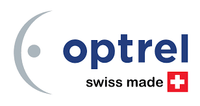 Optrel Clearmaxx PAPR Face Shield e3000x System
Regular

$1,303.00
Sale

$1,303.00

Regular

$1,588.00
Unit Price

per
Optrel Clearmaxx PAPR Grinding Visor

Designed to provide complete face and respiratory protection while performing grinding, woodworking and metal operations. The Optrel Clearmaxx PAPR features an extra large polycarbonate lens and a rigid helmet shell that adds additional coverage to the forehead, chin and both sides of the face. Utilizing the popular Optrel 5003.263 headgear with front and back sweat/comfort bands, ratchet head size adjustment, as well as adjustments for forward/back and top-of-head positions.
Tear-off visor protectors 5000.039 available as an economical means to extend the life of the Clearmaxx polycarbonate lens.
*Please note:  Mountain Breeze Odour & Ozone Filter kit is NOT included, sold seperately.
Applications:
Grinding
Automotive
Building & Construction
Chemical industry
Medical & Pharmaceutical
Refrigeration & HVAC
Food Processing
General heavy industry
Metal processing
Painting 
Industrial cleaning
Sanitation
Optrel PAPR-Systems in times of COVID-19
Certified to the highest level of respiratory protection in its class, TH3, filters and removes 99.8% of harmful solid and liquid airborne particles to deliver clean, filtered breathing air.
This includes infectious viruses transmitted through the air eg. droplet infection. 
With the e3000X PAPR system, complement your optrel PAPR mask with a respiratory protection system, and make no compromises in matters of safety, health and comfort. 
Compared to the best in class filter mask (class FFP3), the safety of the user is increased by a factor of ten or even by a factor of 40 when using FFP2 masks. An infection through the eyes can be prevented as well.
Innovative HEPA class Th3 filters blocks more than 99.8% of particulates providing maximum protection from exposures to Hexavelent chromium and other particulates commonly found when working with stainless steel, high chrome alloys, and chrome-coated metals. Snaps into blower unit for quick and easy replacement.
Certified by NIOSH to its highest protection class of P100 (42 CFR 84)
Clearmaxx Replacement Parts & Accessories