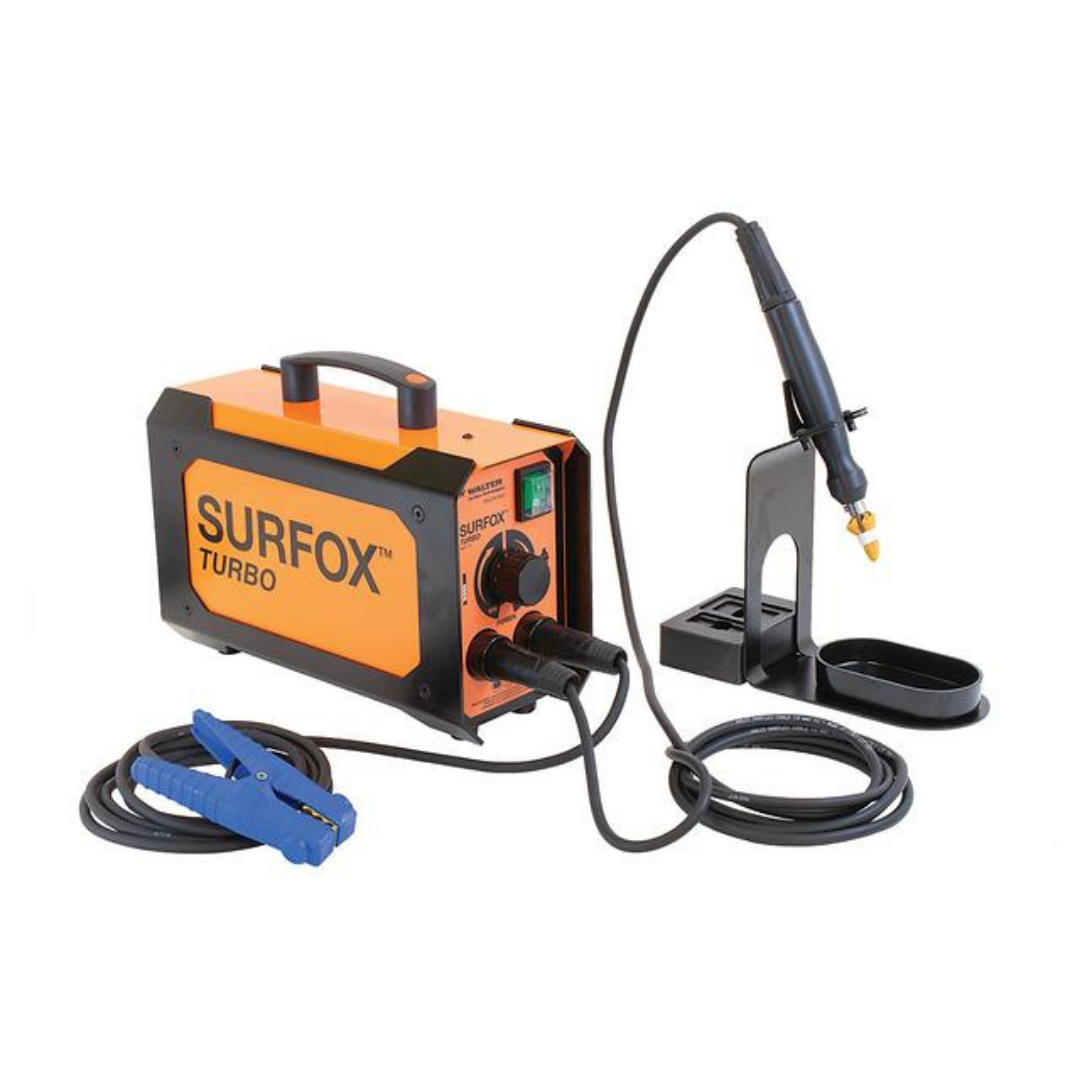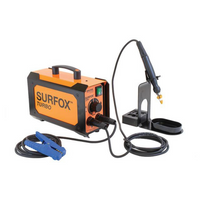 Walter Surfox Turbo Weld Cleaning System
Regular

$1,651.00
Sale

$1,651.00

Regular
Unit Price

per
Walter Surfox Turbo™
The SURFOX™ TURBO cleans TIG, MIG and spot welds on stainless steel and delivers an excellent cost-benefit ratio for cleaning and achieving passivation.
Why is passivation so important?
Stainless steel is naturally able to resist corrosion thanks to a passive chromium oxide layer that forms on its surface. The formation of this protective layer is called passivation. Abrasion or excessive heat (caused by welding) will destroy this protective layer and expose the metal to corrosion. In order to fully restore the corrosion resistance of stainless steel, heat tint and other surface contaminants must be removed. SURFOX is a safe, effective and fast electrochemical cleaning system. The rate of cleaning welds with this system is between 3-5 feet per minute. The SURFOX system combines both the cleaning power of electrical current and the passivation properties of electroyte cleaning solutions. Passivation begins instantly after the SURFOX  electrochemical cleaning process is completed. It usually takes between 24 to 48 hours for  passivation to be stable and complete.
Part No. 54-D 045
The SURFOX machine can clean:
TIG welds
Plasma welds and cuts
Laser welds
Spot welds
MIG welds
Required for use;
Interested in trying this machine out before you purchase? Contact us at info@canadaweldingsupply.ca to set up a demo with a Walter rep.