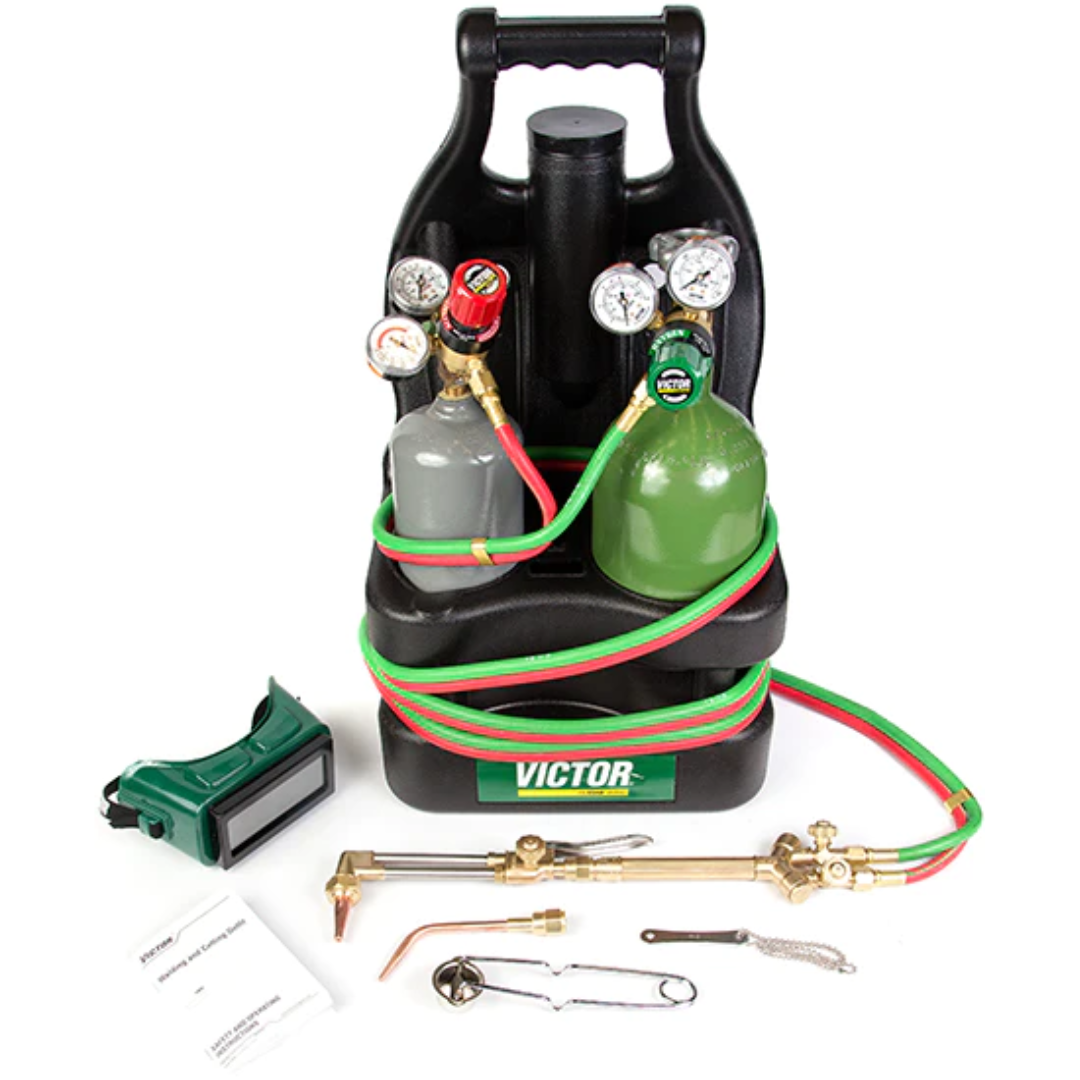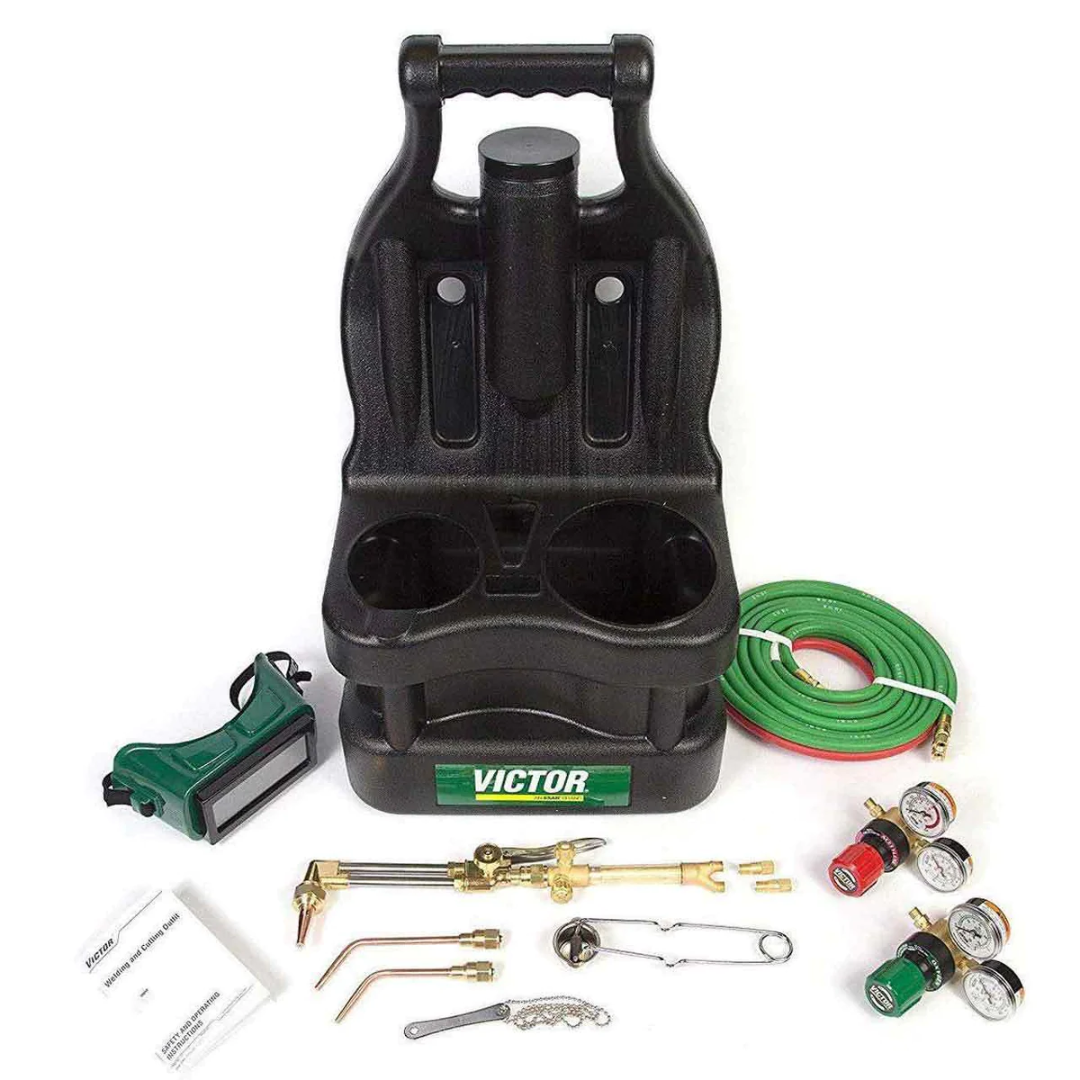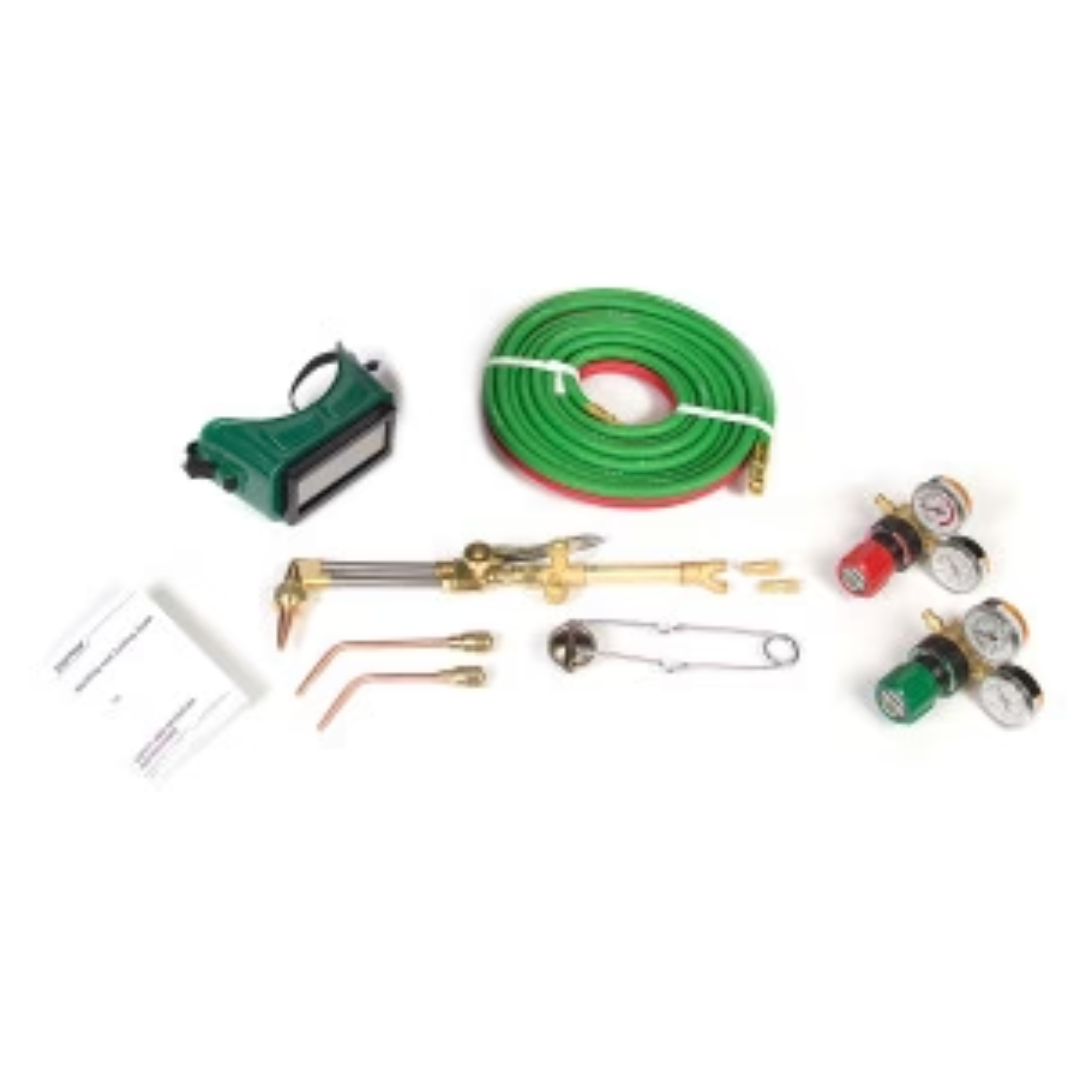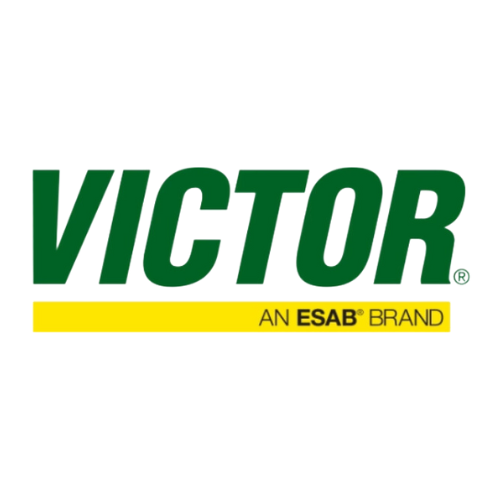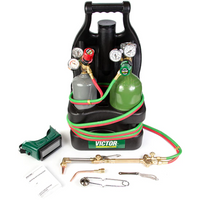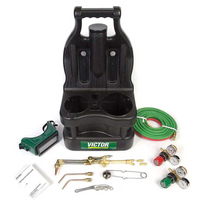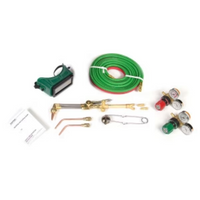 Victor G150 Portable Oxy-Fuel Outfits - Welding & Cutting
Regular

$352.00
Sale

$352.00

Regular
Unit Price

per
Victor G150 Portable Oxy-Fuel Welding and Cutting Outfits
Cutting, Welding, Heating Outfit
This medium duty portable system cuts 1/2" and can cut up to 4" with optional tips. It welds up to 1/4" with optional nozzles.
G150-100 Kits Include:
CSR 150 Series Regulators
100FC Torch handle with built in flash back arrestors and check valves
CA1350 Cutting Attachment
0-3-101 Cutting Tip
Welding Nozzle: 0-W-1, 2-W-1
10' x 3/16" T-grade hose
Striker & Goggles
G150-J-CE Kit Includes:
G150 Series Regulators

J-28 Torch Handle
CA1260 Cutting Attachment (CST-150C Model)
0-3-101 Cutting Tip
0-W-J & 2-W-J welding nozzles
Dual "A" Hose, 12.5' x 3/16"
Striker and Goggles
Safety check valves
Options: 
G150-J-CE - Outfit Only - 0384-0979

 

G150-100-CP Outfit with Tote - No Tanks - 0384-0943
G150-100-CPT Outfit with Tote & Tanks - 0384-0944
Option with tanks includes 10 cuft. CGA200 "MC" acetylene & 20 cuft. CGA540 "R" oxygen cylinder. Tanks are delivered empty.