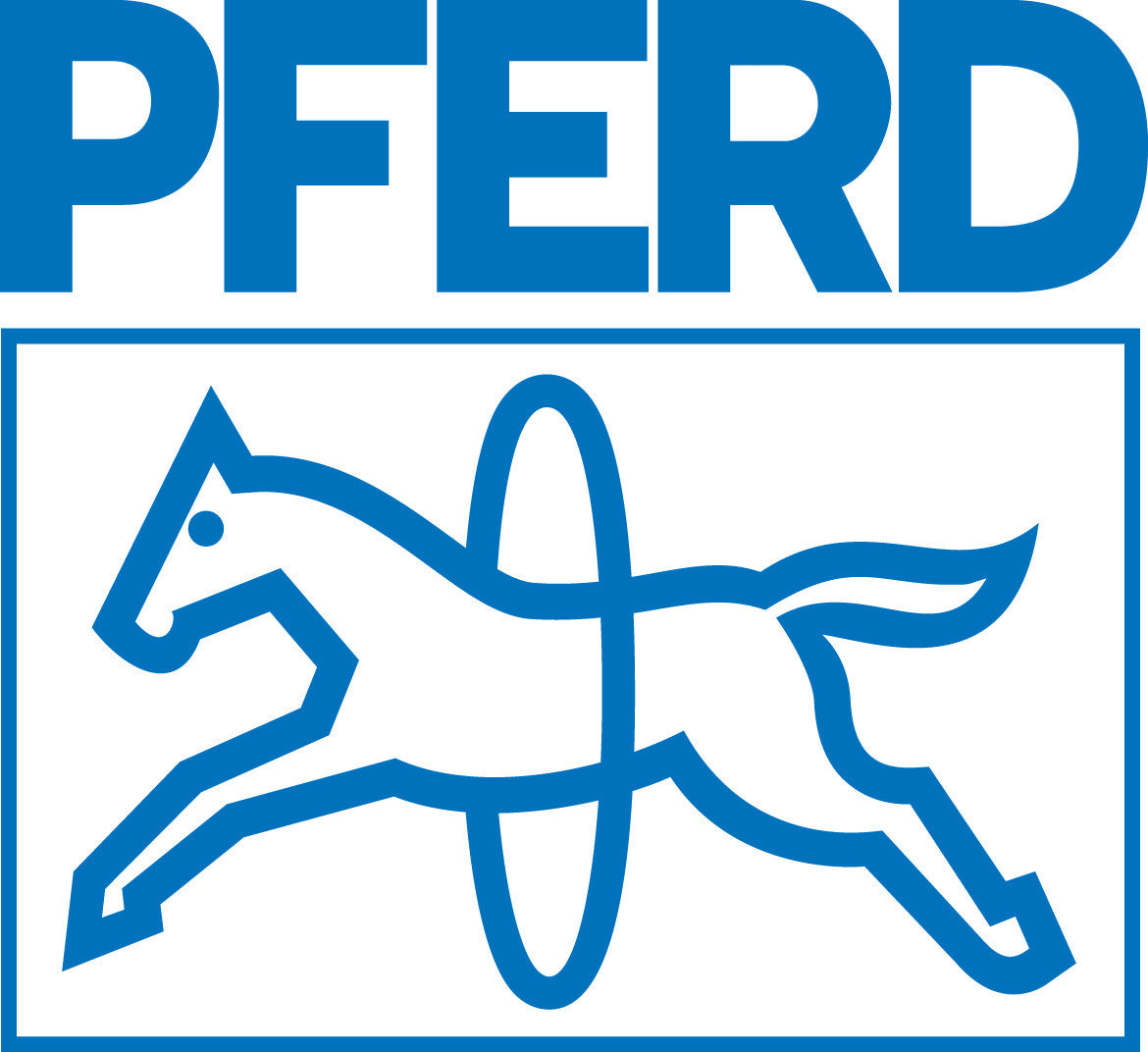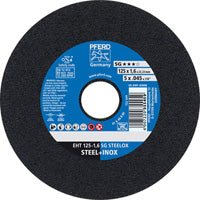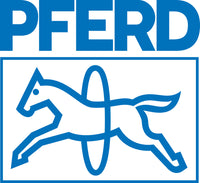 Pferd Performance Line SG STEEL/STAINLESS STEEL Cutting Disc
Regular

$4.00
Sale

$4.00

Regular
Unit Price

per
Pferd Performance Line SG Cutting Disc
PFERD cut-off wheels are global leaders in quality, consistency and performance. The wide range of wheel shapes, thicknesses and cutting characteristics meet all demands for efficient cutting operations.
Premium, long-life cut-off wheel for stainless steel (INOX) and high temperature alloys. Smooth, fast cutting action is achieved with minimal contact pressure.
5% Discount added at checkout for orders of 25+ Discs
Abrasive: Aluminum Oxide
INOX-rated: Manufactured without addition of ferrous, sulphurous or chlorinated fillers.
APPLICATION INFO
For cutting sheet metal, sections, and solid material

Stainless steel (INOX), high temperature alloys.  Also suitable for carbon steel and all ferrous metals.
7/8 Bore
Thickness: 0.040" or 0.045"
Type - 1 (Die Cut)
Works well on

 angle grinders of all power output levels.
WHAT ELSE?
Why pay for filler Material? most cutting discs are made with filler materials that do not contribute to cutting or performance.  Pferd SG cutting discs contain no filler materials so you get a longer lasting disc and less airborne contaminants in your facility.
Options
4 1/2" - 69948 - 60 grit - 4-1/2" x 0.040 x 7/8" - 13,300 rpm
4 1/2" - 63607

 - 46 grit - 4-1/2" x 0.045" x 7/8" - 13,300 rpm

5" - 69953 - 60 grit - 5" x 0.040 x 7/8" - 13,300 rpm
5" - 63608 - 46 grit - 5" x 0.045" x 7/8" - 12,200 rpm
6" - 63614 - 46 grit - 6" x 0.045" x 7/8 - 10,200 rpm
7"- 63616 - 46 grit - 7" x 0.045" x 7/8 - 8,600 rpm