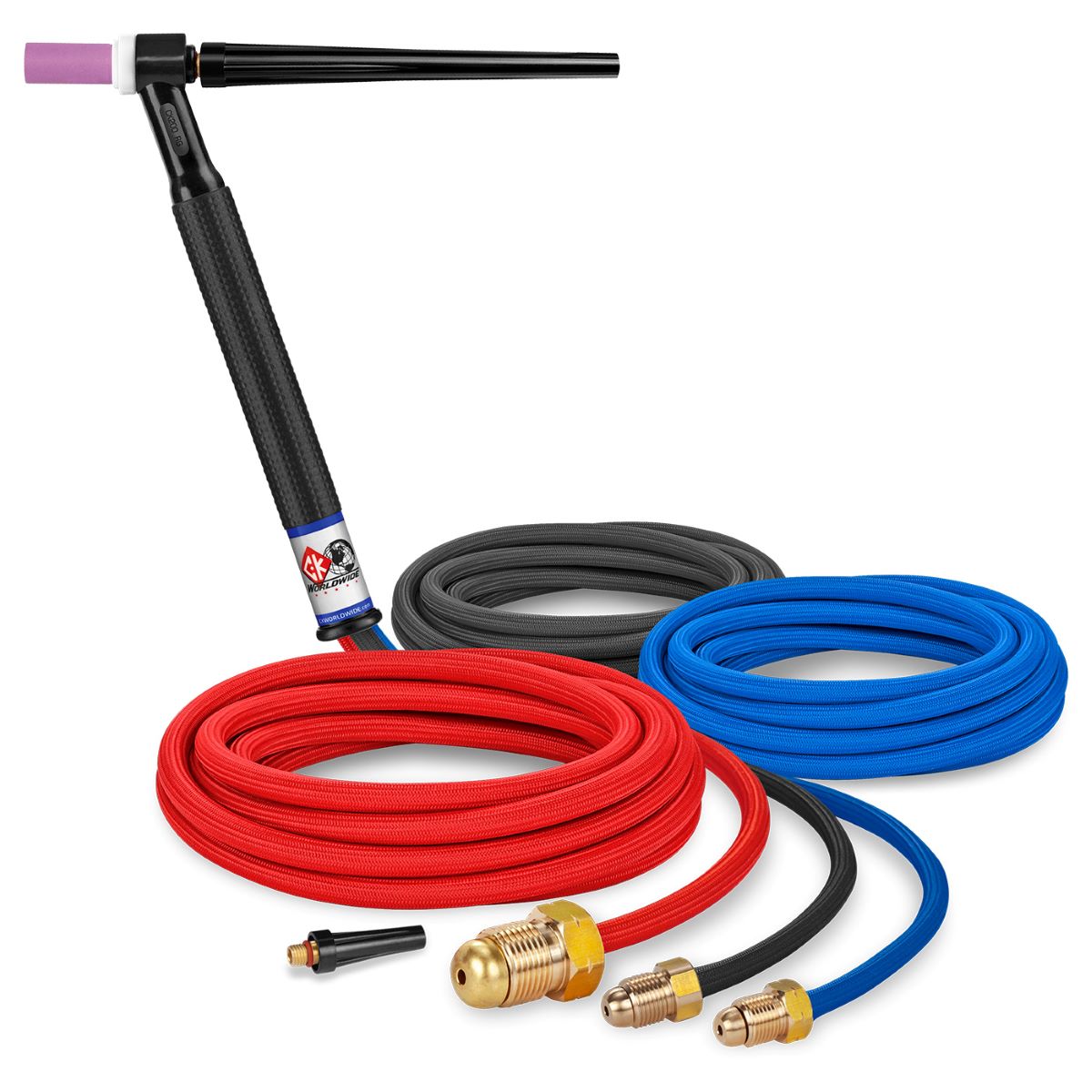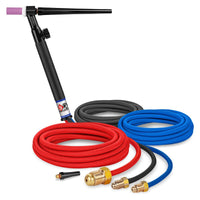 CK Worldwide CK200 Rigid Head - Master TIG Torches
Regular

$179.00
Sale

$179.00

Regular
Unit Price

per
CK Worldwide CK200 Rigid Head - Master TIG Torches
CK Master TIG Torch Series are the highest quality TIG torches on the market.  They include the most cutting-edge designs created by CK Worldwide.  These torches were specifically designed to be smaller, lighter and more compact than standard TIG torches while incorporating technical advantages that can't be matched.
The CK200 is similar to a 20 series TIG torch but features a max flow head that increase cooling to the torch head therefore increasing the life of the torch by keeping it cooler while welding.
CK200 series water cooled TIG torches allow for a more compact front end (2 series consumables) while maintaining high amperage capacity  
Water cooled 250 amps ACHF or DCSP @ 100%
Flexible head torch - 7-1/2" length (19 cm) 3 oz weight (85 g) 
Superflex cable included - Silicone hose with a nylon overbraid making it lighter and more flexible than traditional TIG cable
Choose between Standard torches for welding machines with internal gas valves or valved for torches with a manual control valve for inert gas flow control.
Options:
Standard or Valved
12' or 25' cable
Part numbers:
CK212SF - 12' Superflex Cables -

Normally in stock

CK225SF - 25' Superflex Cables -

Normally in stock

CK212VSF - 12' Superflex Cables with Valve*
CK225VSF - 25' Superflex Cables with Valve*
*Please allow two week lead time on this item
Consumables: