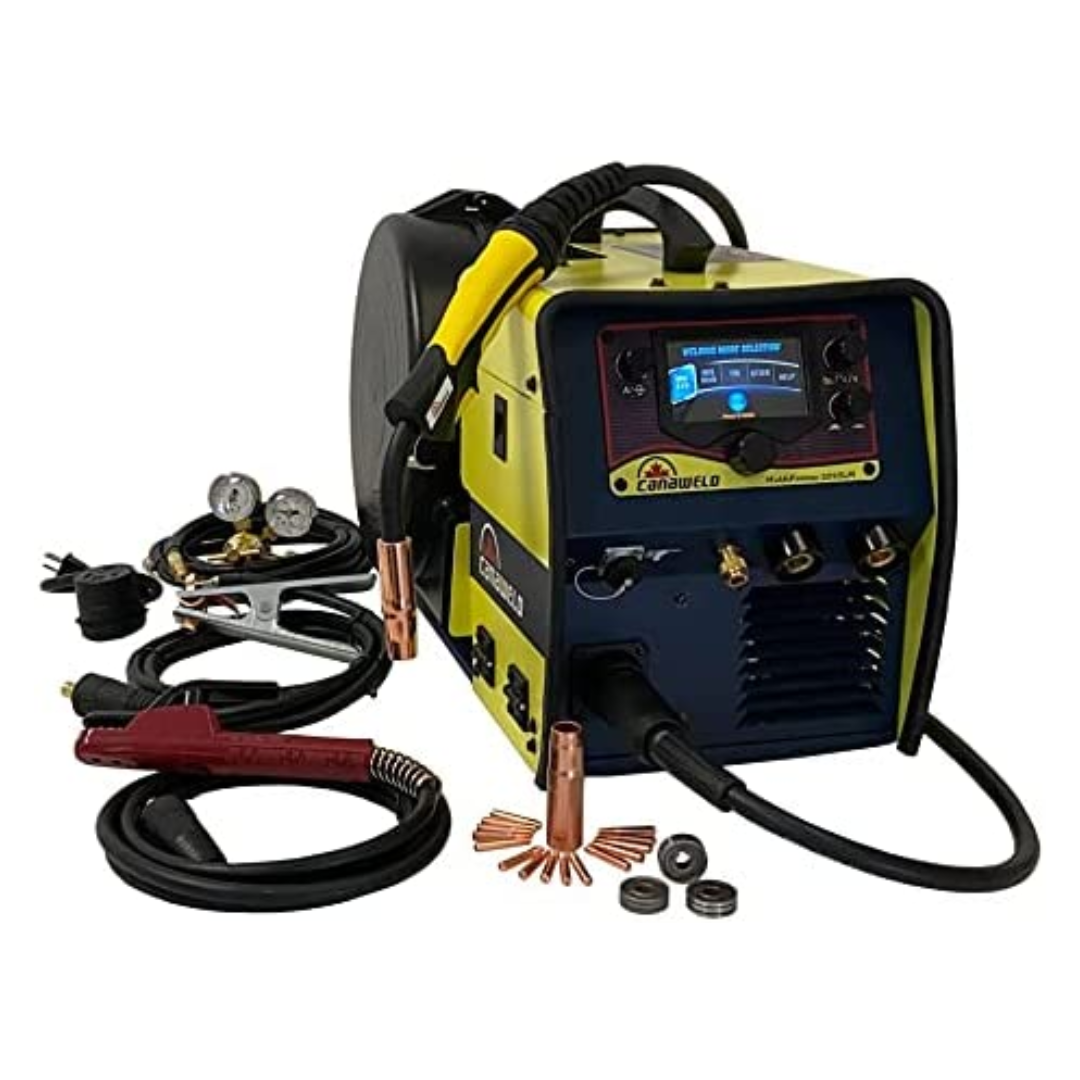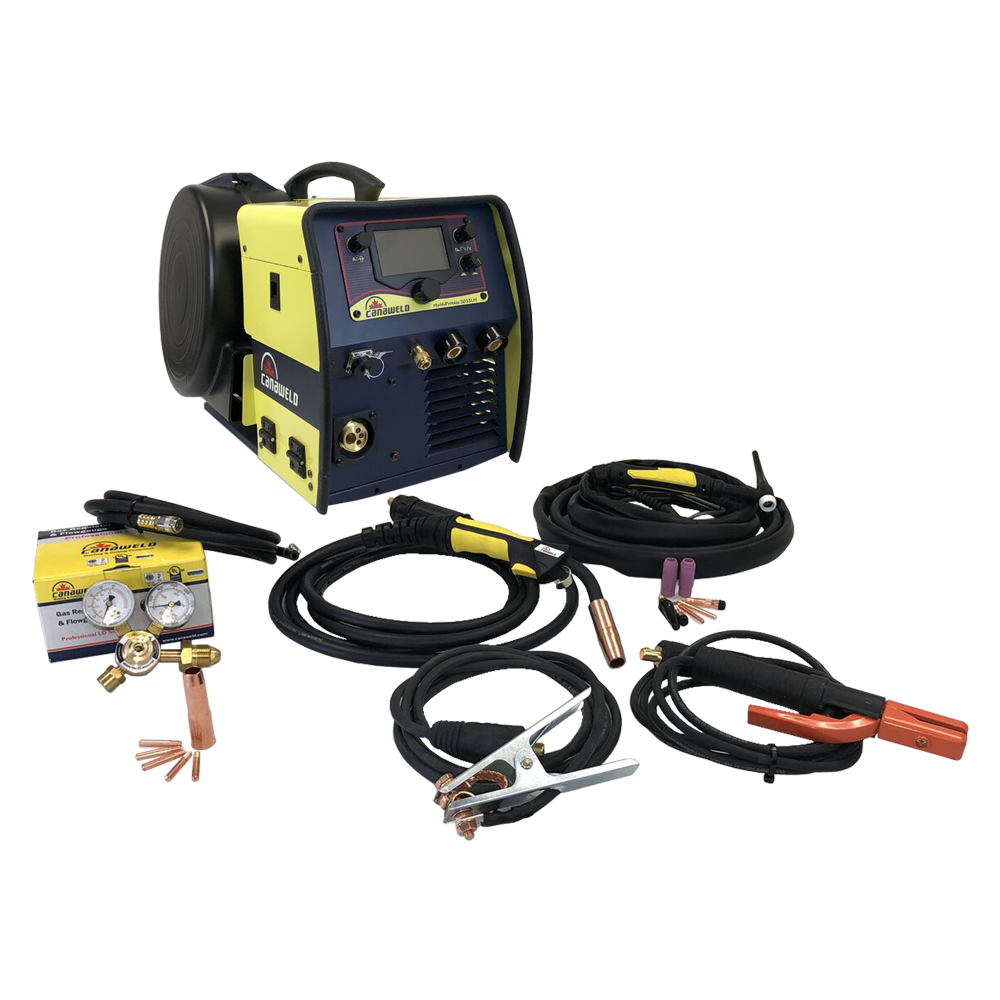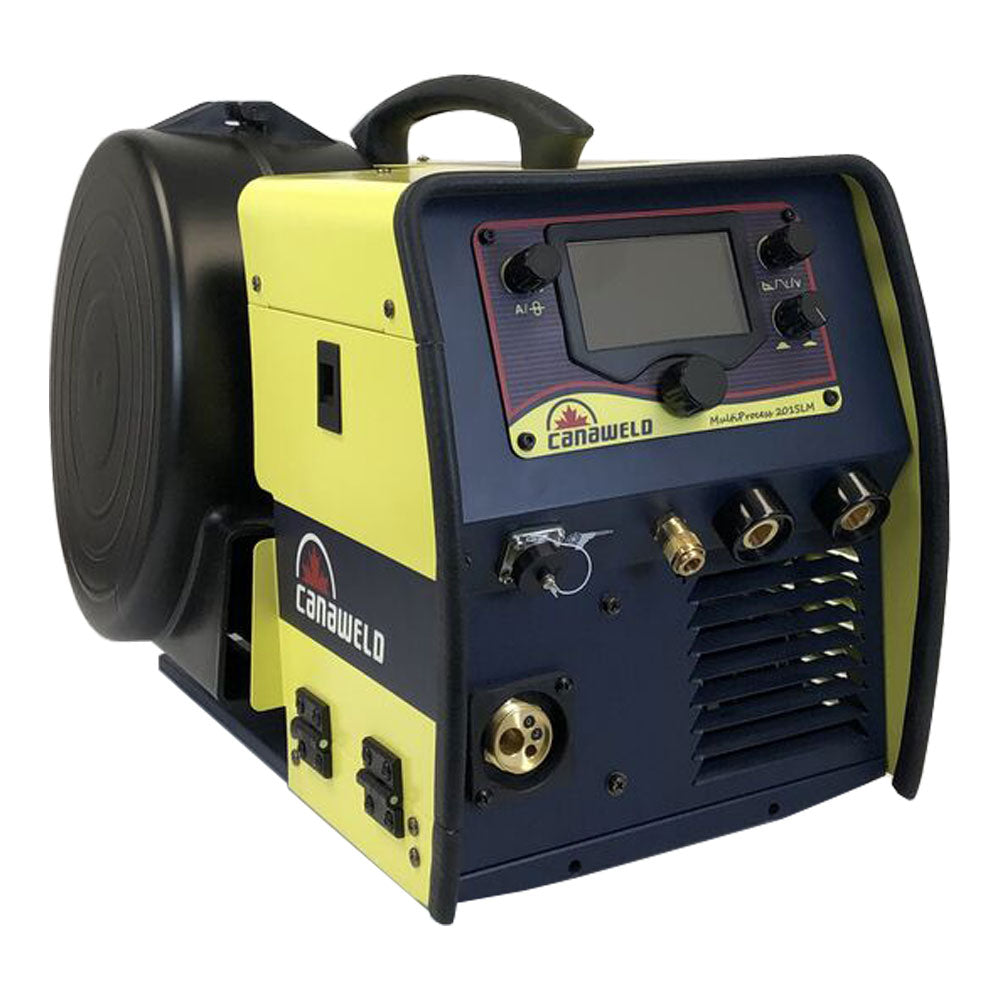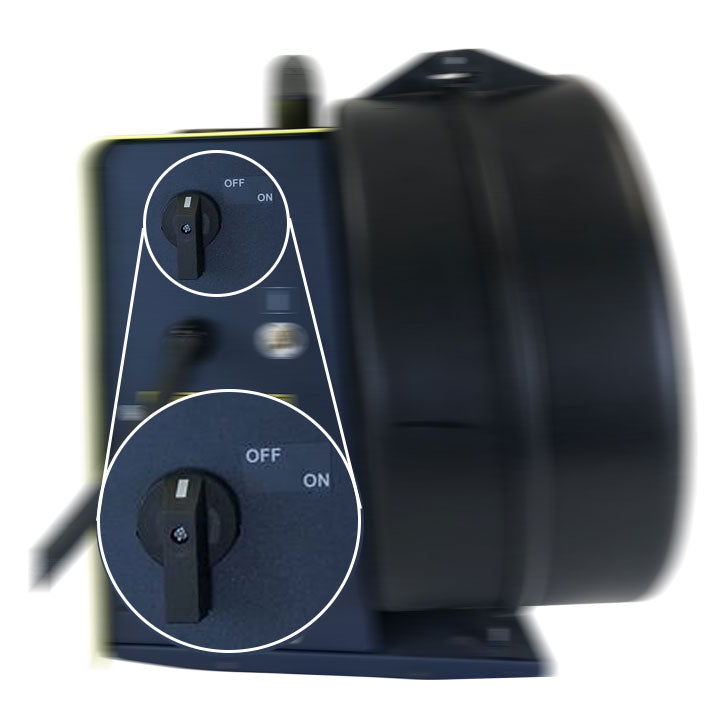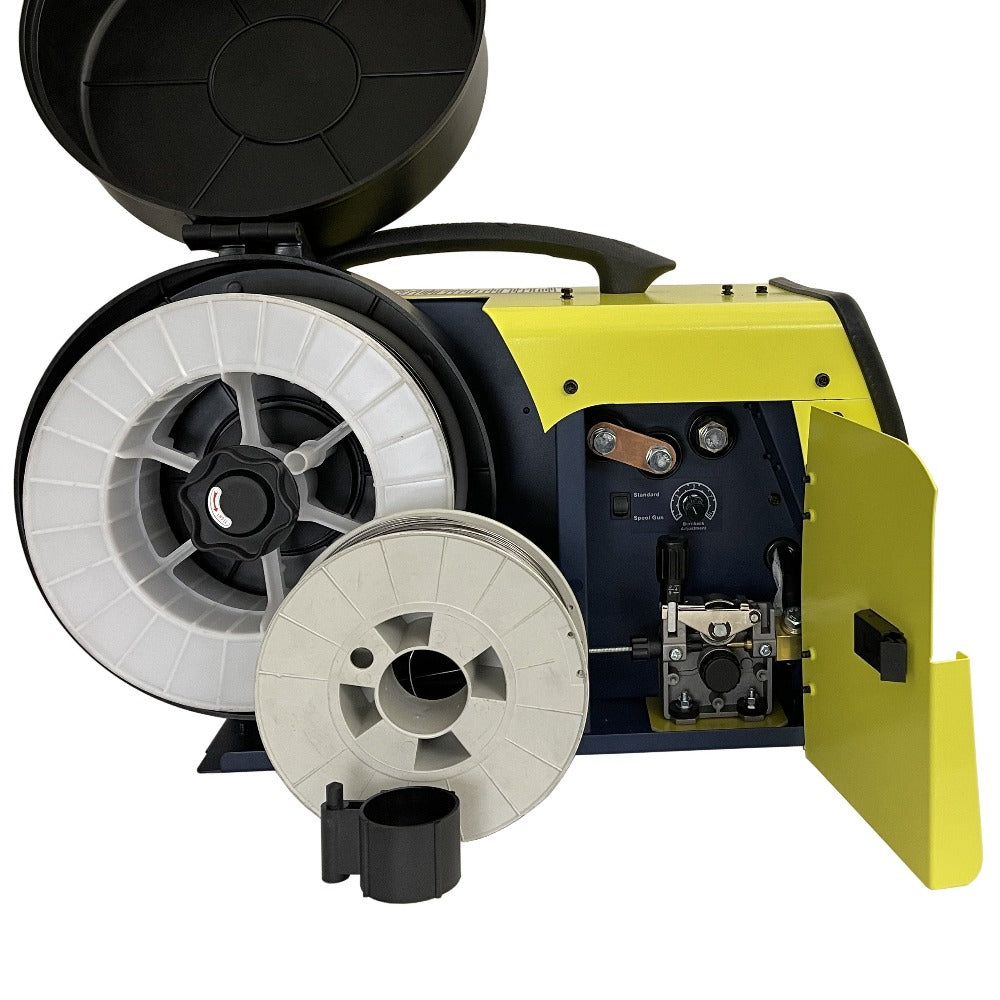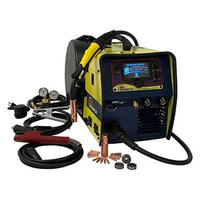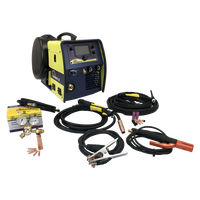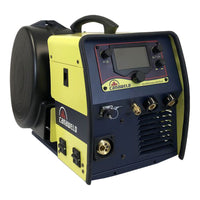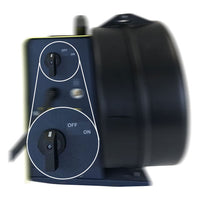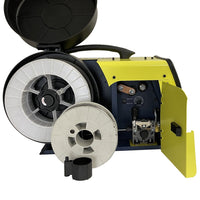 Canaweld Multi-Process 201 SLM
Regular

$1,737.00
Sale

$1,737.00

Regular
Unit Price

per
Canaweld Multi-Process 201 SLM
The Multi-process 201 SLM is a powerful, portable, and intelligent 200 amp welding machine. This unit is capable of Stick welding, MIG welding and lift start TIG welding in manual or synergic mode. The combination of synergic control and job programming ability, makes this unit user-friendly for less experienced welders looking to perform high-quality welds. It features a new LCD display which walks the user through setup one step at a time and then automatically adjusting its parameters to meet the required use. It's like having your own personal welding expert right there with you! This is a perfect choice for anyone from a novice just learning the ropes, to the professional production welder who has speed and quality in mind.
Options:
MIG Package - PLC7580155 MULTI-PROCESS 201 SLM, Silver
MIG/TIG Package -  PLC7580156 MULTI-PROCESS 201 SLM, Gold
 Features:
LCD display for quick intuitive setup whether you are an expert or beginner.
Tested in (104°F/40°C), designed for toughest conditions.
Digital control of the welding parameters based on the type of material, gas and wire diameter to be used.
Built-in polarity changeover feature for most common gas and gasless wires Lift TIG Arc start.
Professional wire feeding mechanism with 30mm rolls.
Double groove rolls replaceable without any tools.
'Energy Saving' function to operate the power source cooling fan when necessary.
Adjustable inductance, Burn Back and ARC Force control.
TIG Hot Start and Post-flow Gas Control.
Both 8 and 12-inch (203 and 305 mm) Wire Spool Size.
Metal face panel.
Comprehensive 3 Year Warranty.
What's in the box?
MIG Torch, Tweco® style 200 Amp, Euro termination, 12 Ft.
MIG TORCH Tweco® Style 200A Consumable Starter Set
Electrode holder Set , 250 A, 10ft , AWG 4 (21.2 mm), Cable Plug 35-70
Ground Clamp Set , 250 A, 10ft, AWG 4 (20 mm) , Cable Plug 35-70
Regulator, UL-Approved LV150 Series, Single Stage For CO2/Arg, Mix
1/4" Argon Inert Hose (10 ft)
0.030" - 0.035" drive rolls, V-groove & Knurled for hard wire and flux-core
MIG/TIG Gold package also includes:
Type 26 TIG Torch, Air cooled, momentary kit 180 AMP, 9 Pin, 12 ft.
Consumable Starter Set for TIG TORCH 26 Series