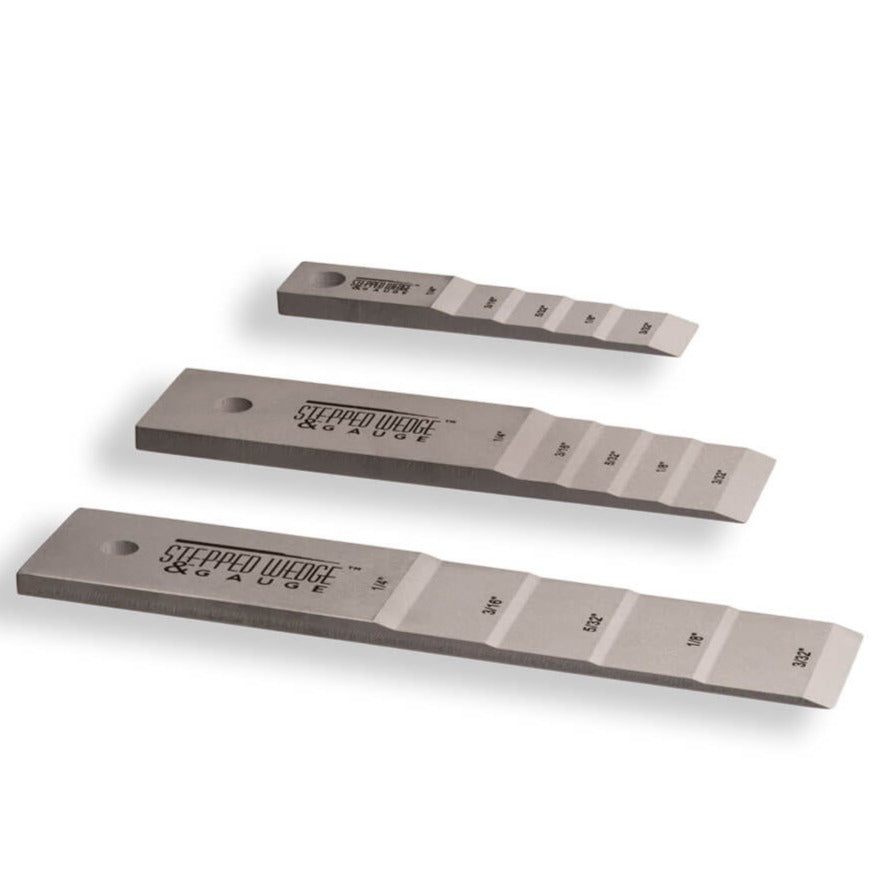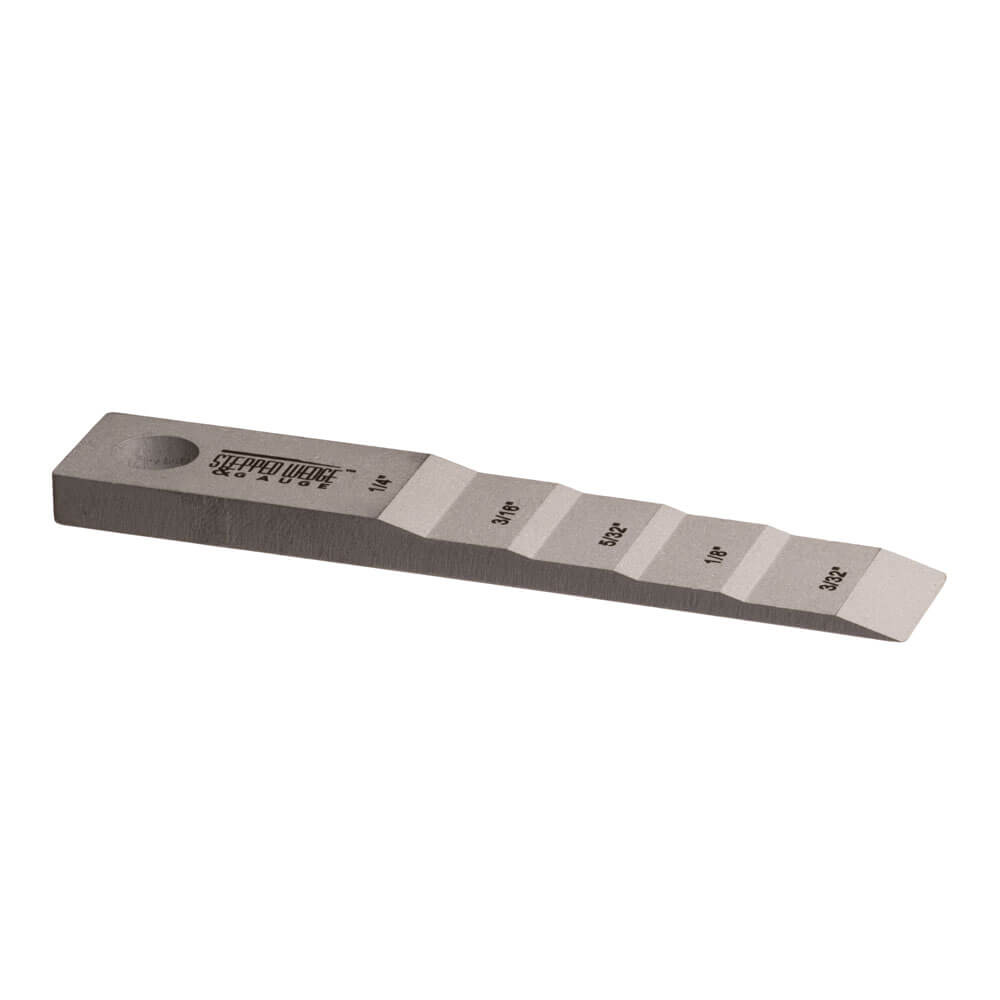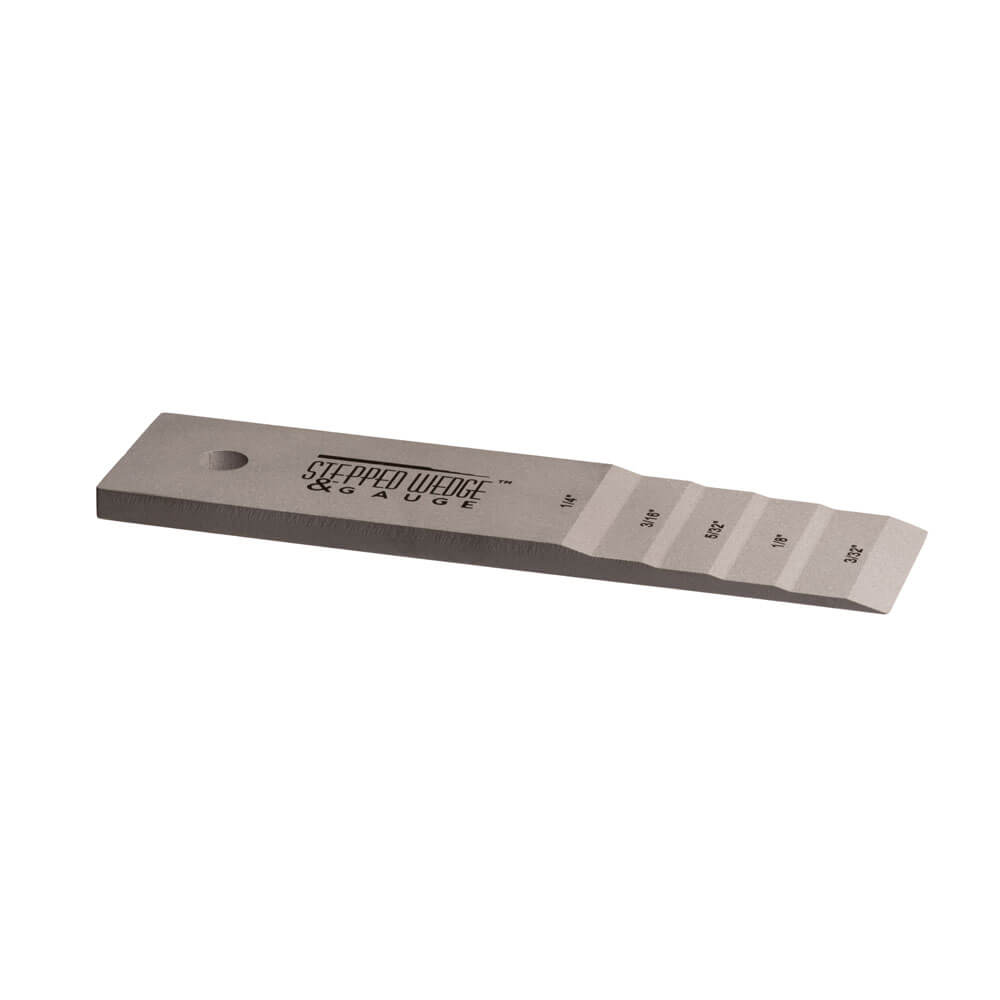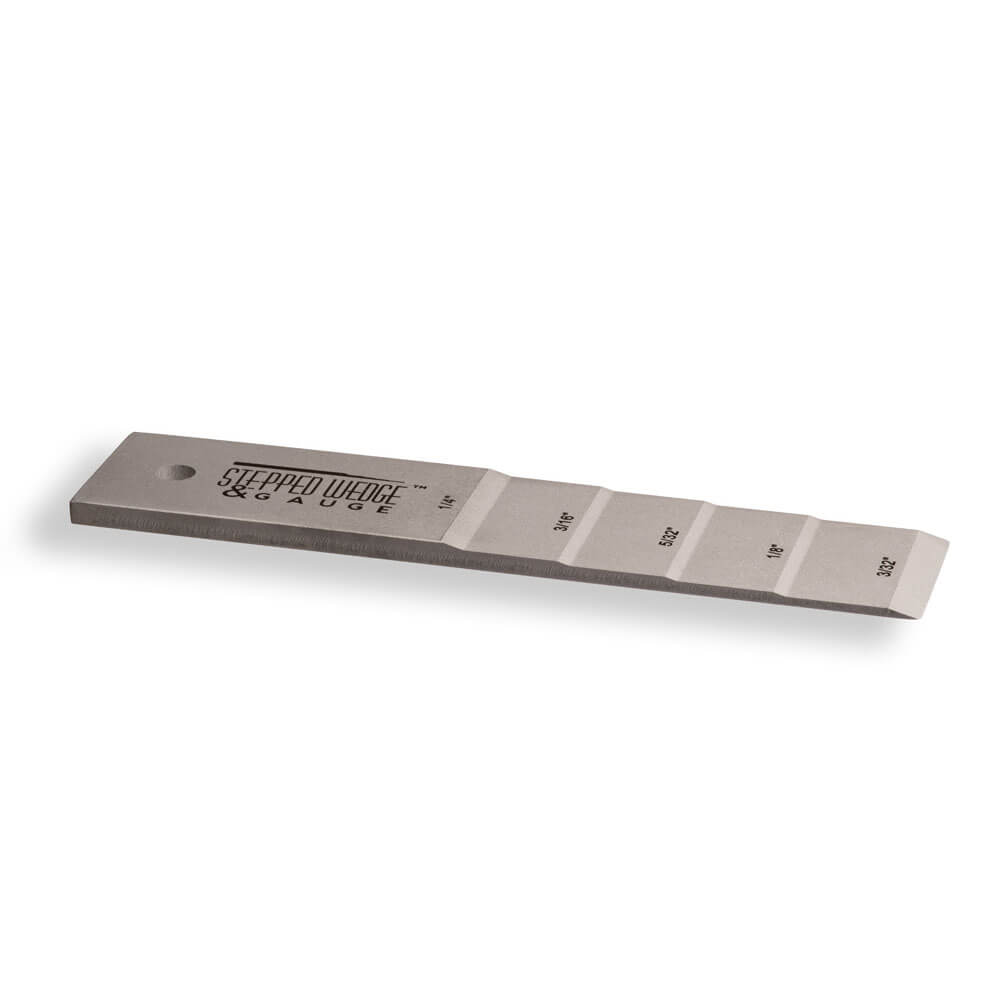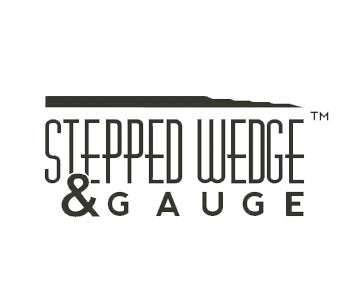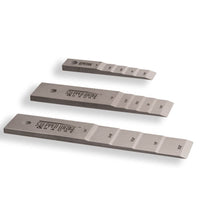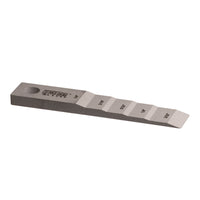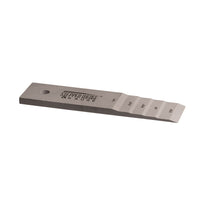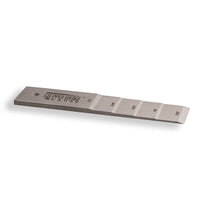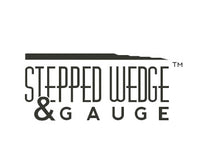 Stepped Wedge & Gauge Pipe Spacing Wedges
Regular

$34.00
Sale

$34.00

Regular
Unit Price

per
Stepped Wedge & Gauge Pipe Spacing Wedges
Pipe Spacing Wedges
Pipe spool fabrication and pipeline construction generally requires the use of multiple sections of pipe and fittings. It is common in the industry to join metallic steel and steel alloy pipe by welding. When fitting pipe, great care must be taken to ensure that the hi-lo is acceptable within the site specific weld procedure.
Common methods of ensuring proper gap between sections of pipe include the using a wedge, a gap rod, or a spacing ring. These devices are either placed between the pipe sections as they are brought together or they may be hammered or driven into a smaller gap to open the gap to a wider desired width. Generally, a wedge is used in combination with a gap rod that has a specific thickness. The Stepped Wedge & Gauge™ helps a green apprentice or even the most experienced pipe fitter become more efficient in virtually every fit-up imaginable.
The Stepped Wedge & Gauge™ is made from stainless steel that has been tempered to increase its hardness and durability. At the business end of the tool is a knife edge which is stepped to match industry standard electrode thicknesses for gap spacing, specific to your weld procedure.
Two tools in one. Wedge and Gauge.

Pull or push for gap width adjustments.

Allows full line of sight during fit-up.

Unique hole allows fall protection lanyard and 

wedge extraction.

Landings can be measured quickly and accurately.

Can be used with a standard wedge or alone.

Efficient and easy to use.

Available at a great price!
Options:
Small - (Stubby) - 3/4" Width x 4" Length Part No. 2130 

This is the favorite gaping tool in fabrication shops and is handy for limited access fit-ups and for use on small bore pipe. The hole can be used to clip the wedge to your tool belt or to extract it in an emergency if it becomes stuck.

Medium (Standard) 1-1/2" Width x 6" Length Part No. 2132 (US Part No 2131)

This versatile wedge can be used on all diameters and for any fit-up imaginable, vertical or horizontal. You will lose it before you ever break it!

Large (The Pipeliner) 1-3/4" Width x 8" Length Part No. 2133

This beefy gapping tool is for heavy wall and large bore pipe for use by pipe-fitters and welders to increase/decrease the gap by hammering or prying until it's just right… Tack It!